Tires are literally the connection between your vehicle and the road and are arguably the most important maintenance item of your vehicle. STEM recognizes that and can provide the critical tire services that you need. We sell new tires, swap seasonal tires, repair punctures, and rotate to maximize tire life. We also provide on-site high speed balancing to improve driving comfort.
While tires are very important, they are also rather simple. If you notice a leak, we can come evaluate your tire to provide a manufacturer-recommended patch from the inside if a puncture is not too close to the edge. If there is no puncture, but still a leak, we use a simple soapy water solution to find where the air is leaking. Typical leaks are from the bead of the tire if the wheel has some corrosion, or the rubber valve stem.
When the time comes to invest in a new set of tires, STEM has an online shopping tool so you can research and compare tires and schedule service knowing that the shopping tool is linked to our local suppliers and ensure every tire you see is actually available. If there is a specific tire that you don't see, we can still get it if you can wait a few days.
In Western New York, many of us have found an easy solution to winter driving by owning a set of snow tires and an additional set of summer tires. If you have 2 sets of tires, we can now offer to mount and balance the tires onto your vehicle during the season change. If you'd like to consider new winter tires so you have safe driving in the winter and quiet driving in the summer, you can shop for new tires on our site and we'll just give you your second set of tires to save until the seasons change again.
If you see that annoying TPMS light come on or start flashing, but the tires have correct air pressure, we have the tools to properly diagnose the issue and we stock most sensors on our tire van to allow a quick repair.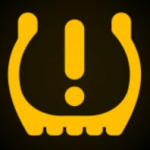 Buy Tires to find new tires and request an appointment.
Schedule Tire Service if you need a tire repair or tire sensor repair.
Contact us to discuss your specific concern.